Jane L. Thilo, MD, MS
. . . . . . . . . . . . . . . . . . . . . . . . . . . . . . . . .
jane.thilo@leadersgofirst.com
206-718-8734
Background and Experience: Dr. Thilo has always had a passion for helping individuals become an integral part of high performing teams in a way that feeds the person, the group as a whole, and the individuals they serve.
Jane left clinical practice to offer consulting and executive coaching to both high tech and health care clients including a number of Fortune 100 companies. Building on this unique combination of clinical and business experience, she has focused her energy on coaching and consulting for physician executives and other health care leaders. She writes, speaks, and consults on emotional intelligence, leadership effectiveness, and leadership development.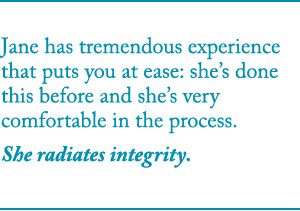 Our healthcare system is going through a sea change: simultaneously, we are expected to innovate exciting treatment approaches, adapt to increasing regulation, respond to an aging population, and figure out how to pay for it all.
Successful, healthy organizations are led by executives who are flexible to change and open to growth. These leaders respond to organizational pressures by employing adaptive learning, building a climate of collaboration, failing forward, and reflecting while acting. Leading by example, they inspire others to step up to help solve the challenges facing the healthcare industry.
Being a leader isn't easy. A C-suite executive coach helps leaders clarify perspectives, leverage personal strengths, master new thinking tools, get unstuck, and see themselves in a new light. I help executives transform their approaches to time management, work values, and the business skills required for success at each new challenge. I am passionate about helping healthcare executives and their teams enhance their effectiveness through confidential and discrete coaching.
EXECUTIVE COACHING CAN:
• Save lost opportunity costs for your business
• Protect political capital for executive leadership
• Save human resources costs by ensuring candidates are a good fit the first time
• Rescue the career of a floundering executive
• Improve communication and collaboration for more effective team results
• Boost morale, motivation and career satisfaction
A successful leader is a healthy leader - mentally, physically, and emotionally. I help my clients clarify their own personal values and align their conscious and unconscious intentions to achieve the personal and professional results that are most important to them and to the organization. Together we put together a comprehensive development plan focused on the critical success factors necessary to create those results.

Our Gift to You:
Back by popular demand – the 2017 Year End Completion Exercise. So many of our clients have commented on how helpful this exercise has been in previous years that we are sharing it with you again. We encourage you to take some quiet time during the holidays or early in the New Year to use this exercise to complete 2017 and start 2018 with clarity. We invite you to use it as a topic of discussion with family and friends. We always welcome feedback on these experiences.
Happy New Year!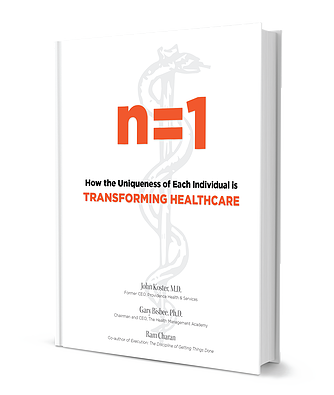 Jane and Rich Doherty were pleased to moderate a book discussion featuring John Koster, MD, the lead author of n = 1, How the Uniqueness of Each Individual is Transforming Healthcare.
To listen to this podcast, click here.